Diode Laser
Dr. Cardarelli is certified by the World Clinical Institute of Lasers in diode laser therapy. This type of laser is able to painlessly and without bleeding remove excess soft tissue (gums). This can be very useful in placing braces exactly where they can be most effective. Dr. Cardarelli feels that it will offer our patients more precise and efficient orthodontic care.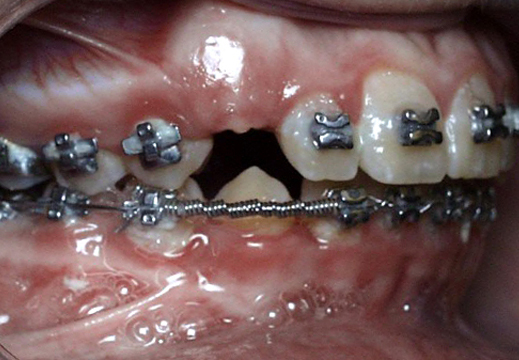 Unerupted upper right cuspid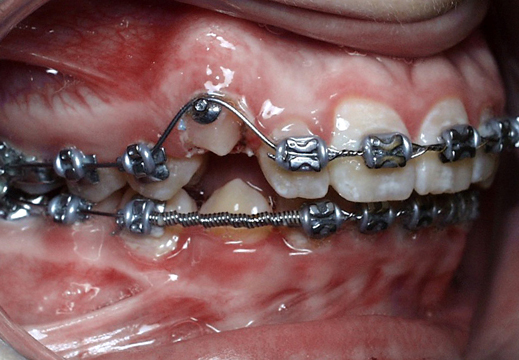 Immediate post laser with tissue removed and bracket placed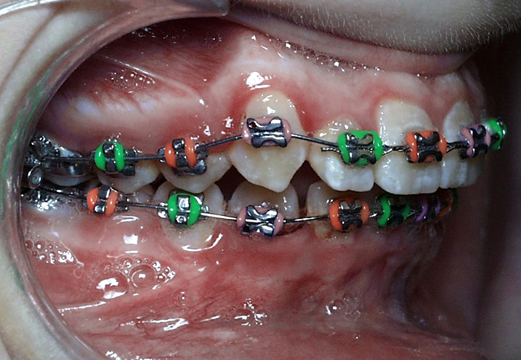 Six week post laser shows cuspid erupting favorably with healthy tissue response
WHAT?
Laser exposure is a non-surgical option to uncover the surface of unerupted teeth that may be delaying treatment progress. This procedure instantly sanitizes and cauterizes; therefore, no bleeding or inflammation ~ no needles or stitches.
WHY?
Exposing excessive or swollen tissue associated with unerupted teeth allows proper placement of orthodontic appliances; thereby, shortening treatment time and minimizing the potential for impactions.
This allows early, efficient bracket placement on teeth that may otherwise delay and/or complicate the treatment process.
HOW?
Topical anesthetic cream/gel is applied to gum tissue with cotton swab for approximately10 minutes. This is adequate to prevent any discomfort during the procedure.
A gentle beam of light (diode laser) is then swept across the affected area for literally seconds and the tissue is removed without any discomfort.
•

Avoid hot, spicy or salty foods for several days.

•

Advil or Tylenol for any discomfort

•

Healing complete within 48 hours (Similar to pizza burn)
CANKER/COLD SORE TREATMENT
Anti-bacterial effect of diode laser treatment will provide immediate relief of cold sores and shorten duration of the lesion to days, rather than several weeks.