Payment Options
&nbsp &nbsp At Cardarelli Orthodontics, we believe that financial concerns should never be an obstacle to receiving excellent orthodontic care. We understand that braces are an important investment and we want to make your decision to receive orthodontic care an affordable one. We offer a no interest payment plan and convenient financial arrangements can be made to accommodate your Medical savings account/flexible spending plans. Our experienced front desk staff will be happy to assist you in addressing your specific concerns and designing a payment plan that fits your personal needs. Financial Arrangements are also set individually, to allow each patient or parent to tailor payment arrangements appropriate for their personal budget. We understand the consideration our patients give to the cost of their care and are committed to offering payment options that make orthodontic treatment affordable. If you do not have insurance coverage, we offer comfortable financing options through Care Credit and Springstone.

&nbsp &nbsp There is a broad range of fees for orthodontic treatment in our practice. All fees are determined by case difficulty and individual therapeutic requirements. We will give you a fee range at the initial exam and the exact financial arrangements will be made once Dr. Cardarelli is able to diagnose the case and determine the best course of treatment.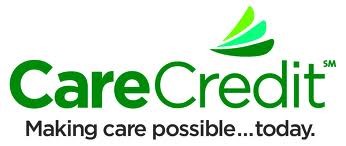 CareCredit and Springstone both make treatment possible by providing low monthly payments to finance your orthodontic care.

Common arrangements fall into the four basic categories listed:
• Use of various outside financing companies that allow for a range of payment options depending on your credit rating and length of financing. Generally, they are straight monthly payments with no down payment. Interest is charged with some of the plans. Our financial secretary will assist persons interested applying directly to these companies.
• Payment in full at the start of treatment receives a bookkeeping reduction. A 5% reduction is taken if using a credit card, paying by check, or debit card.
• Initial/Down payment of 50% with the balance over 9 to 18 months, depending on treatment length.
• Custom arrangements are available on an individual basis at the doctor's discretion.